By
Jason Cox
Google Fetch and Render Issues
Can Reveal big SEO Problems
Columnist Glenn Gabe demonstrates why discovering how Googlebot sees your desktop and mobile content is essential to any good SEO audit.
Glenn Gabe on January 12, 2017 at 12:00 pm
In May 2014, some powerful functionality debuted in the "fetch as Google" feature in Google Search Console — the ability to fetch and render.
When you ask Google to fetch and render, its crawler will fetch all necessary resources so it can accurately render a page, including images, CSS and JavaScript. Google then provides a preview snapshot of what Googlebot sees versus what a typical user sees. That's important to know, since sites could be inadvertently blocking resources, which could impact how much content gets rendered.
Adding fetch and render was a big deal, since it helps reveal issues with how content is being indexed. With this functionality, webmasters can ensure that Googlebot is able to fetch all necessary resources in order for the render to be accurate; with many webmasters disallowing important directories and files via robots.txt, Googlebot might be seeing a limited view of the page.
As former Googler Pierre Far said at the time, "By blocking crawling of CSS and JS, you're actively harming the indexing of your pages."
Therefore, a technical audit isn't a technical audit if it doesn't include testing pages using fetch and render. Using the tool in Google Search Console (GSC), you can test both Google's desktop and smartphone crawlers to see how Googlebot is rendering each page on your site.
After checking your own pages, you might just look like this: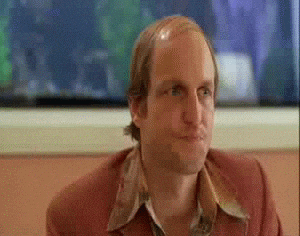 Let's take a closer look at three examples I've come across during my SEO travels.
Example 1: Whiteout Conditions
There are situations when fetch and render can reveal some minor render issues, and then there are situations I call an "SEO whiteout." That's where little or no content is being rendered by Googlebot.
It's a sinister situation, since typical users see a page with normal content. But Googlebot isn't seeing much (or any) of it. So unless you are specifically looking to check what Googlebot can see, you can easily be tricked into thinking everything is fine. But it's not.
The screen shot below is from a technical audit I performed for a larger brand. There was literally no content being rendered on certain category pages.
Initially disbelieving the result, I had to check this several times — it was literally an SEO whiteout. It turns out that all of the images, CSS and JavaScript were being blocked by robots.txt, so the render was completely breaking — and the content was not being rendered on the page.
How well do you think these pages were ranking?
Example 2: Big Migration, Half the Content
The next example was from a large-scale CMS migration. With any large migration, there are gremlins that can cause big problems. (That's why I wrote a post about Murphy's Law for CMS Migrations.) It's not uncommon for several gremlins to surface after pulling the trigger on a large-scale migration. And once they surface, you can end up trying to put out many fires (like this):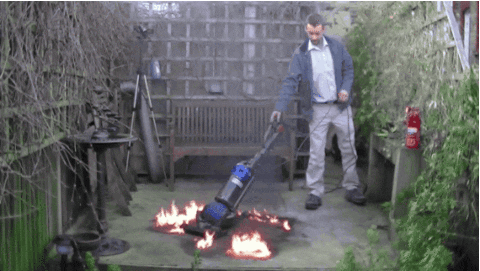 This problem could have sat for a long time, since most business owners and webmasters check the desktop pages during audits, and not the mobile pages.
Here's what the render looked like. No design, and chunks of main content missing:
Example 3: Forbidden
The last example I'll provide is an interesting one. The site I was auditing contains URLs that pull resources from other subdomains. But Googlebot was receiving 403 response codes when trying to fetch those resources (Forbidden: Access Denied).
The render for typical visitors was fine, but the Googlebot view had major gaps in content and 403 error messages showing up in the render.
Need Help with Your Companies SEO?
Fill out the form below for a response or simply call us at (727) 282-5182 for a faster response.